Blackgates Primary Academy is part of the Leodis Academies Trust
Blackgates Primary Academy has a Local Advisory Board (LAB) which supports the work of the Trust and the Academy. With detailed local understanding and experience, the LAB focuses on challenging and supporting the quality of provision and educational outcomes for young people at academy level.
Blackgates Governance structure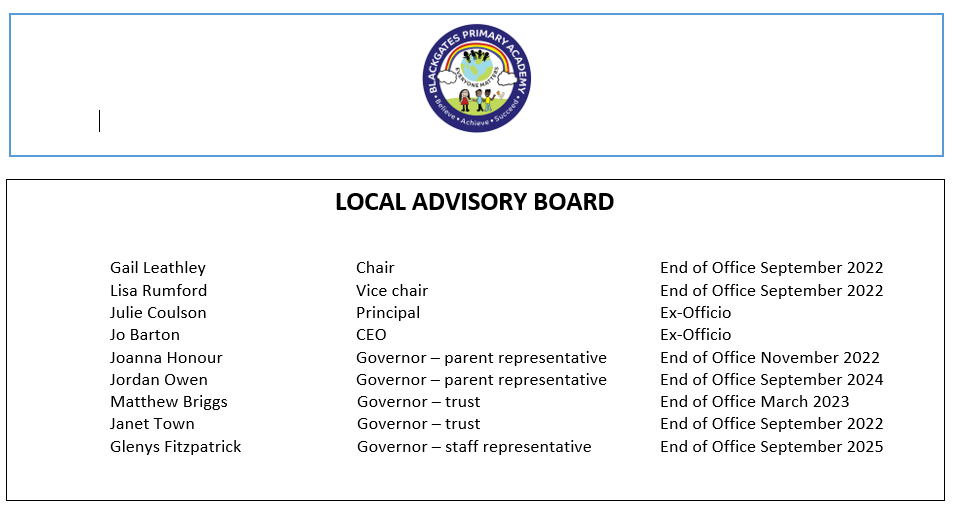 Our Local Advisory Board
Gail Leathley- Chair of Governors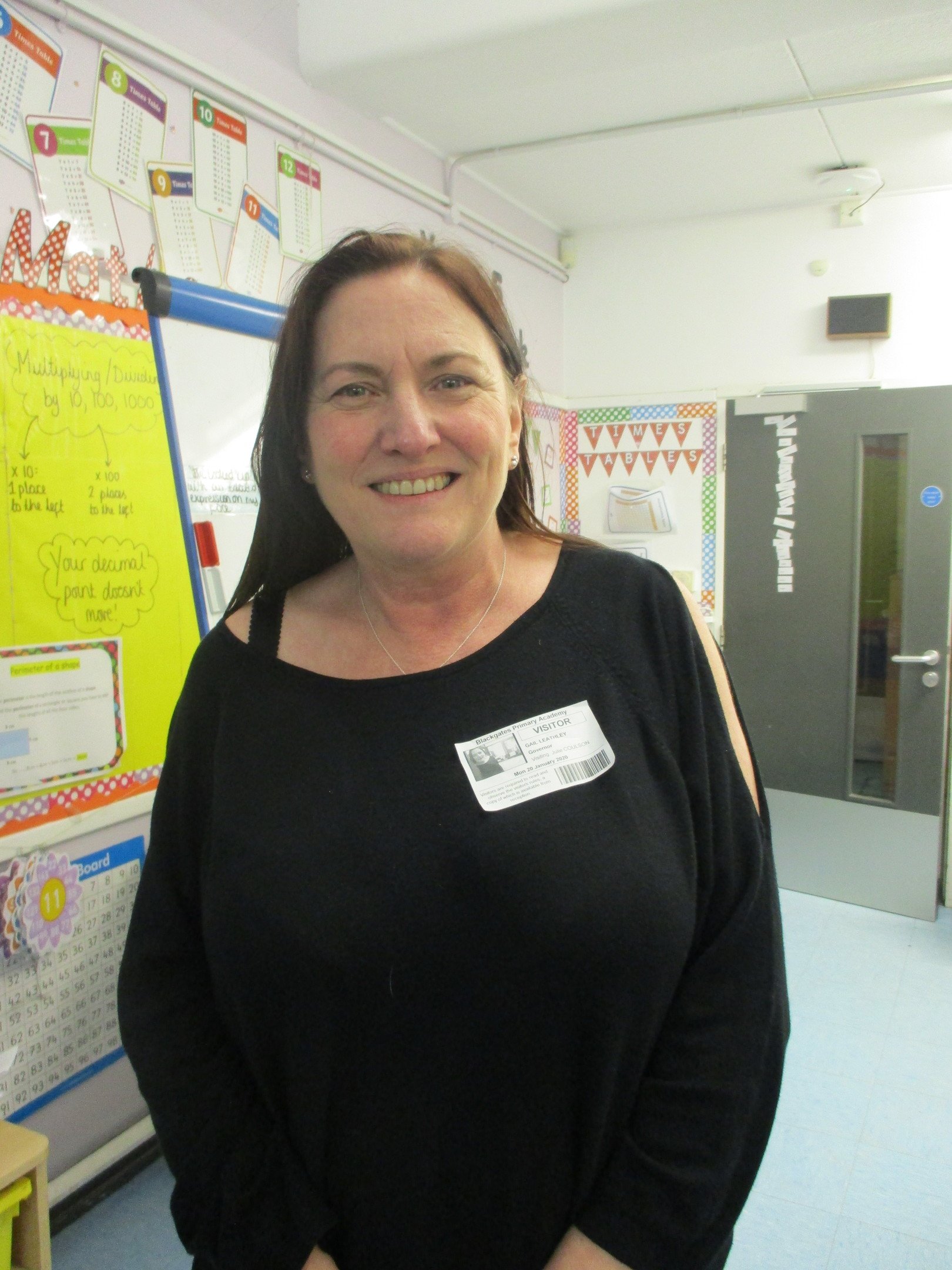 Hello, I'm Gail, I joined the team of Governors at Blackgates Primary School some 18 months ago and became Co-chair in September 2019. I was inspired to become a Governor following a presentation regarding ' Inspiring Governance'. I was looking for a school that appealed to my own vision and values and that could use my skills to make a difference. For the past 30 years I have been involved in project management, financial and strategic planning. Helping companies find opportunities to aid growth and innovation.
I have one daughter, now at University who has been educated both at a private school and Local Authority led school and I have seen the challenges that both provisions have had to tackle.
I was looking for a school that was open to change and who were looking for individuals to help enhance the schools innovation and growth. I am looking forward to working with parents, pupils, teachers and governors to help make Blackgates an outstanding provision for primary education.
Lisa Rumford - Vice Chair of Governors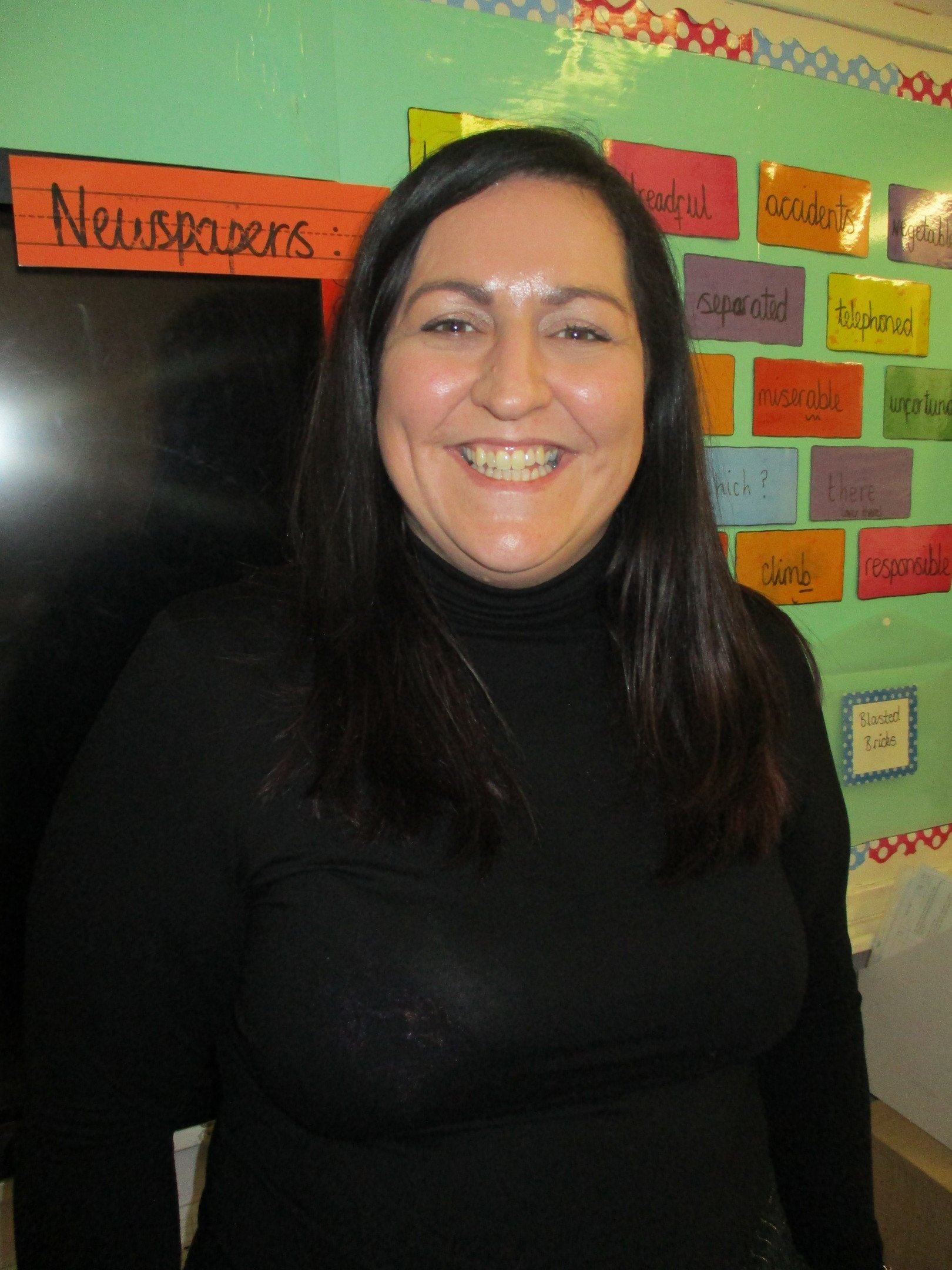 I am currently a Vice Principal in a large 3 form entry Primary school. I have had 12 years of SENCO experience and have built 2 successful Designated specialist provisions for children with Autism and Physical disabilities. Blackgates shows a clear strength with SEND.
I lead on Attendance, Early Years and Curriculum design.
I am experienced in school improvement, analysis of data and keep up to date with key information relevant to my role in education, so this can be used to support in my governor role.
I would like to invest my expertise to help Blackgates staff and children in the best way that I can.
I am also a parent to twins in year 2 so I can support in the role of a parent too!
Janet Town - Trust Governor
I have been a governor at various schools throughout my teaching career both as a Teacher Governor and a Parent Governor. I enjoyed both roles for different reasons. I feel I can bring this experience to school but in a different way as a Co-opted Governor getting to know the school and how it works within the community which I would be interested in promoting. I was a SENCO before I retired, in a large primary school in Bradford and I was also responsible for the PSHCE curriculum. I hope that I can bring some of that experience to the Governing Body and school. I am also a Safeguarding Awareness Co-ordinator for Central Yorkshire Scouts and a member of Soroptimist International of Dewsbury and District.

I would like to become involved in the school community and hopefully bring my previous experience to the school. I also want to give something back to education and being a Governor is an ideal way to do this.
Matt Briggs-Trust Governor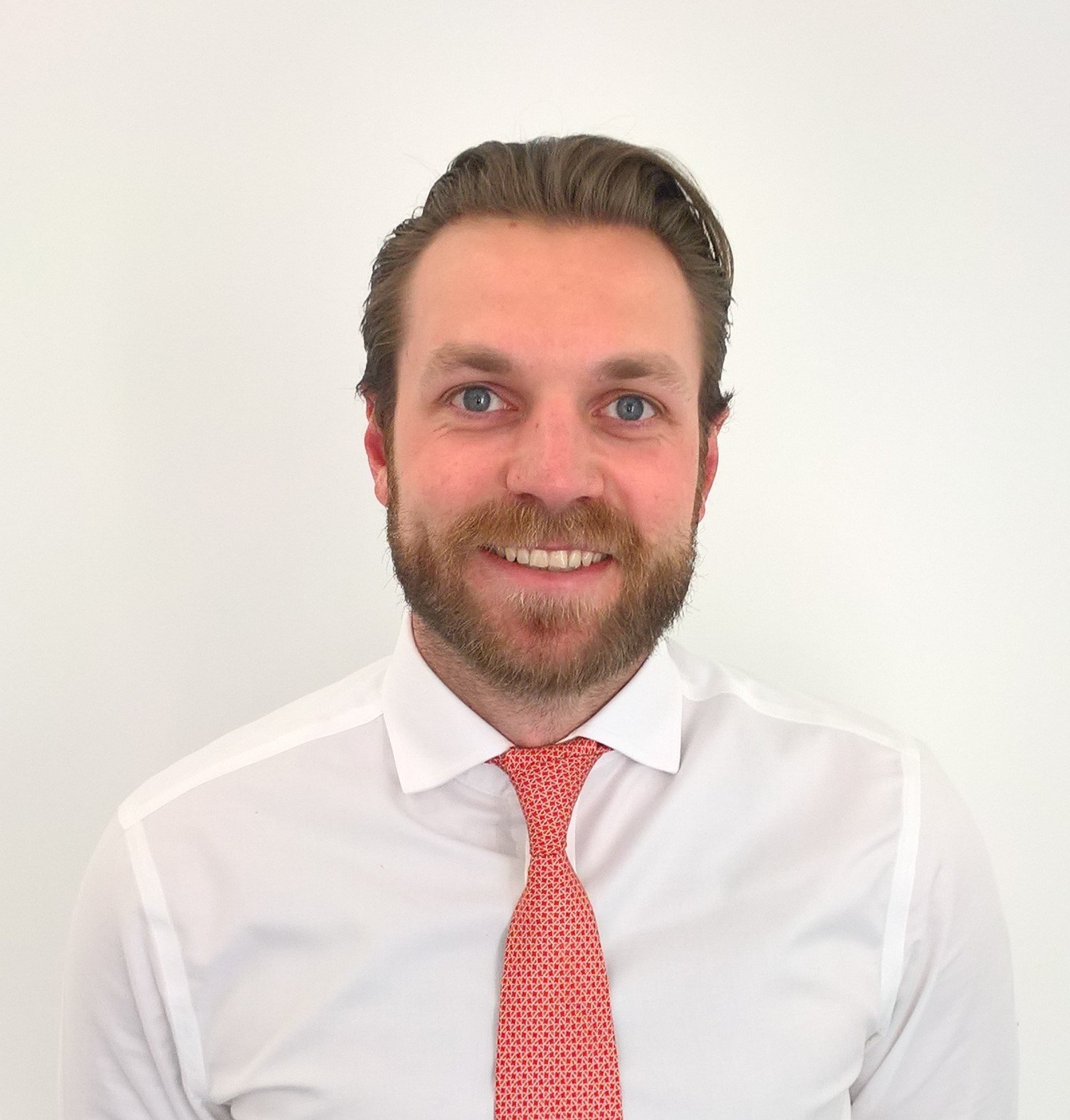 I am new to school governance, but inspired to make a positive difference in the local community. The emphasis the Blackgates Primary Academy places on children, with a focus on inclusivity, as well as a determination to be a great place to learn was something that really impressed me. I spent the first 7 years of my career working in finance in London before returning home to Yorkshire to work in food manufacturing.
I hope my business skills can be of benefit to the school.
Joanna Honour-Parent representative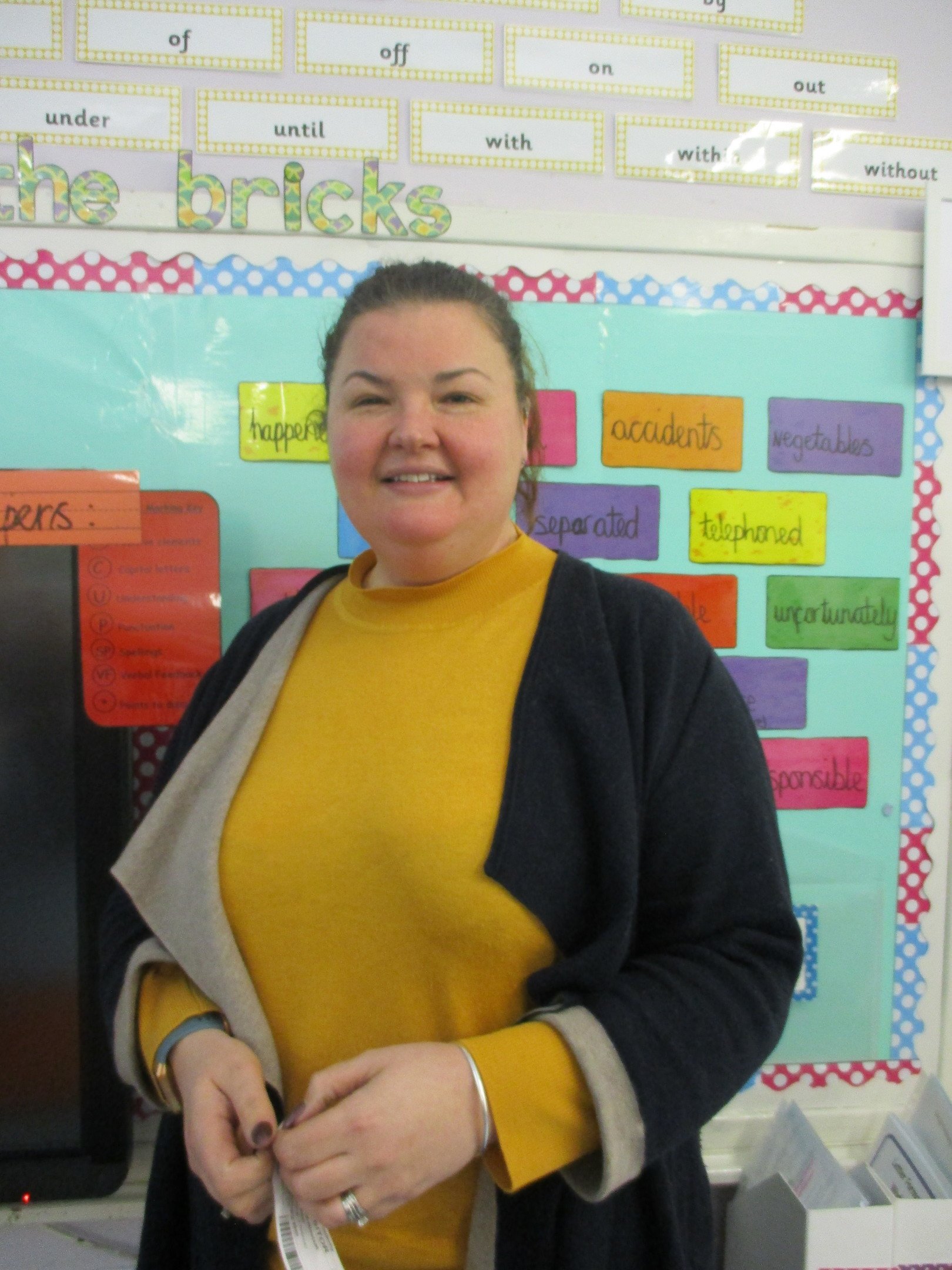 I am committed to improving the outcomes for children across all abilities have a passion for the needs of children who may need additional help to flourish. Strong primary education is vital for academic ability, nurturing young minds and a conduit to help children find their passion to achieve their best. I am currently studying a postgraduate master's degree in education, focusing on Autism in children, and I understand the constraints schools may face in terms of funding, resources and legal changes.
My background is a degree in Psychology with 20 years' experience as a manager of people within a financial background, mainly stockbroking. This includes strategic business transformation, client experience, vendor relationships, cross site leadership, setting up new products within organisations including recruitment, rewards and employee experiences. Reviewing and negotiating budgets, closures of products where necessary, and adaptation to new technologies.
I hope to bring assistance from my working background and current post graduate studies to help Blackgates Primary Academy be the best it can be.
Jordon Owen- Parent representative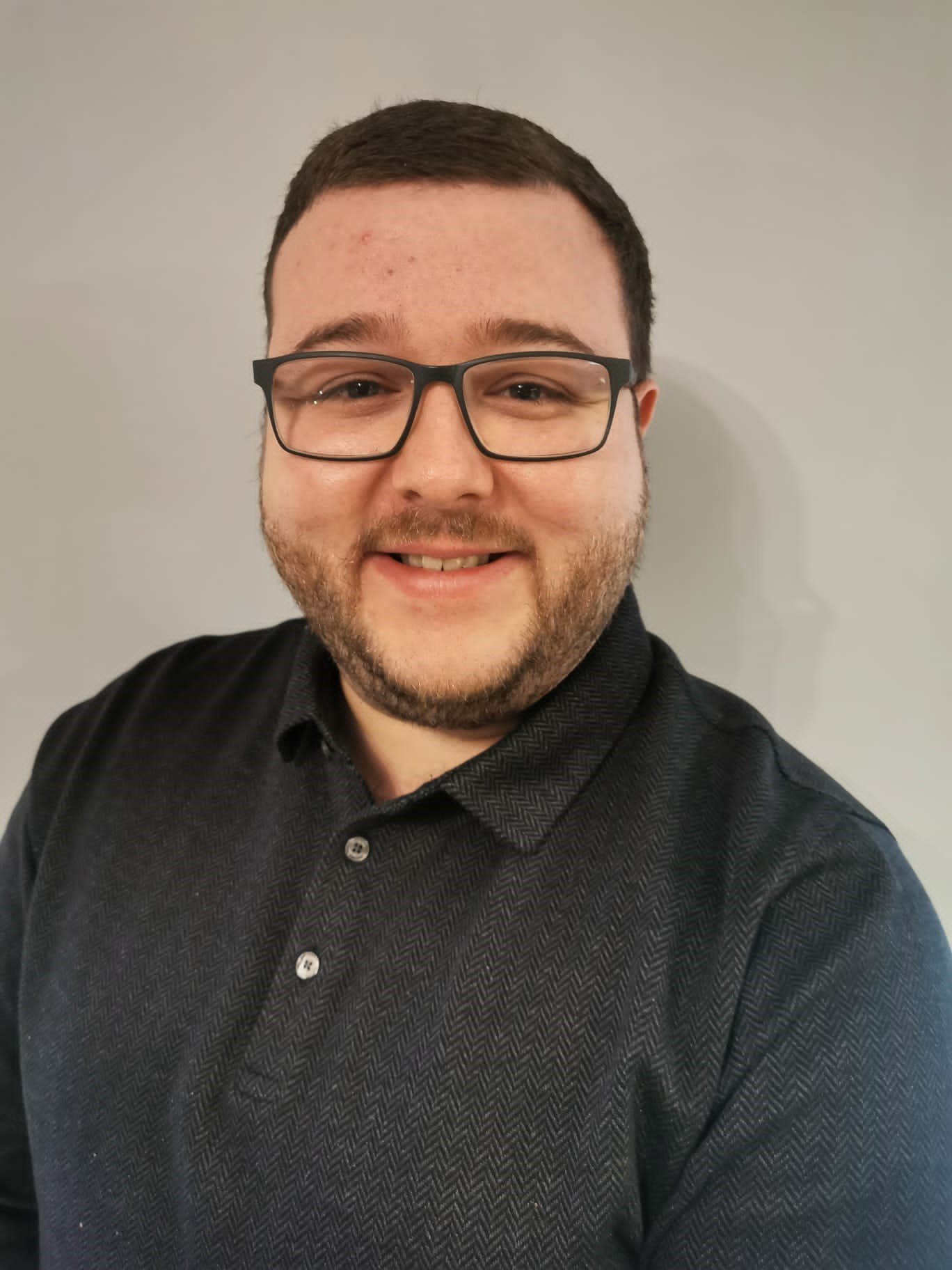 I have very close connections with the school both through family members who are staff in school and also my children who attend Blackgates.
I'm passionate about wellbeing for both staff and children and ensuring that our children have the very best start to their education both through the set curriculum, but also in their environmental setting.
Outside of Blackgates, I am an Executive Complaint Manager for an International Bank, my main expertise that I can bring from my profession are HR matters, Staff Wellbeing and Finance.
You may see me on the drop off/pick up, if you have any questions/concerns or would like to say "hello", please don't hesitate.
Glenys Fitzpatrick - Staff Governor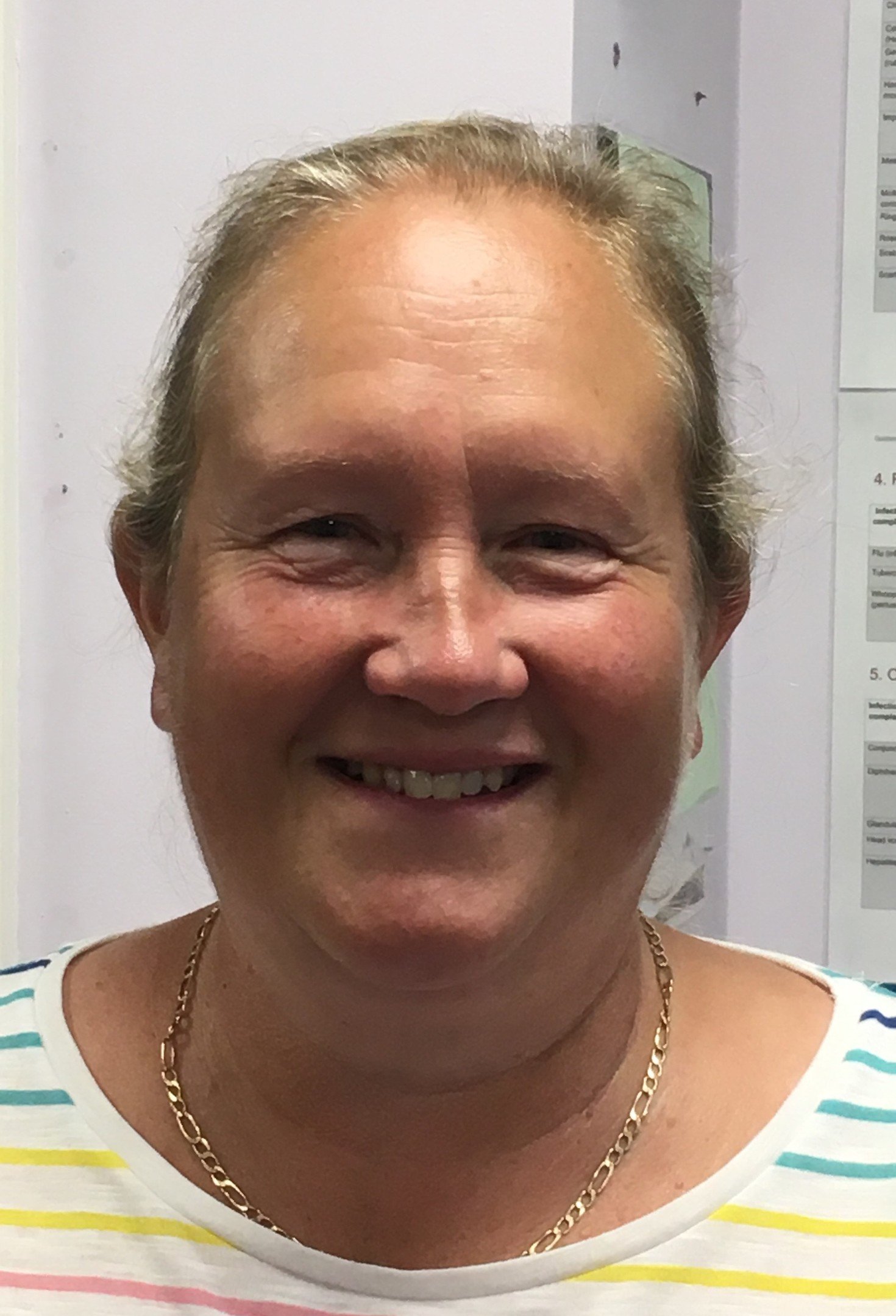 I am Glenys Fitzpatrick, Family Support Worker here at Blackgates Primary Academy. I started at Blackgates in September 2017.
Prior to working in school, I have a vast experience of working with children and families within Social Care, (I am a qualified Social Worker, although not registered and have no intentions of doing so) Education Welfare, Leeds CHAD (Children's Health and Disabilities) Team and a Surestart Children's Centre which was situated in a deprived area of Castleford.
I have been married to Kenny for almost forty years and have three children and four grandchildren. Two of my children have completed University. One has a degree in Performing Arts (and now teaches) and the other in Law (now works for a Legal/ Financial Company). My other son works as an Electrical Engineer on a SHELL Gas Platform out in the North Sea. He also studied for three years at Teeside University where he completed relevant qualifications (HND) to be able to undertake the job he now has.
I became a Staff Governor because I like to know how things work and why they work when they do, and equally what are the issues which prevent this from happening. This is particularly important now, when Staff in schools should feel that they are being supported in what is becoming more of a demanding job, where schools are expected to do so much more than educate children.
Every child, regardless of social, cultural, financial status and abilities should all have the same equal opportunities to be able to reach their own full potential in life. Schools are a major contribution to this aspiration, and, although it can be very demanding and difficult, it can also be very rewarding to be part of that journey.
You can request a copy of the attendance by email info@blackgates.leodis.org.uk