In year 5, we have got off to a fun start and we are excited to see how well these children can progress as the year goes on. We want to thank you for all your support already and hope your children are enjoying the start they have had to the year.
Over the past term, we were extremely lucky to have some visitors to year 5. We had a visit from Abbey Aire and the Shed of Science - a fun and engaging theatre programme to educate and motivate Year 5 to help improve the quality of their local air. This links to the Air Quality project being undertaken by Year 5 with Leeds City Council. The presentation helped children to think about the causes and health consequences of poor air quality, and to think about ways in which they can avoid contributing to poor air quality, such as using sustainable transport.
More recently, we had Sanj from the 'Art of Brilliance' to deliver a workshop about how to think more positively and appreciate the world we are in. The children loved this as they were able to think about what they wanted to be when they are older and how they might achieve this in Primary School.
Our first topic this half term has been North America. The main focus has been on geography and the children have found it really interesting learning about the physical and human features of this amazing country, the types of people who settle there and how the land is used.
Additionally, we have also explored other aspects of the curriculum through our topic such as: the history of American music, the many wonderful and unique animals that roam the varied landscapes and have also spent time using different mediums to create some artwork based on the New York skyline.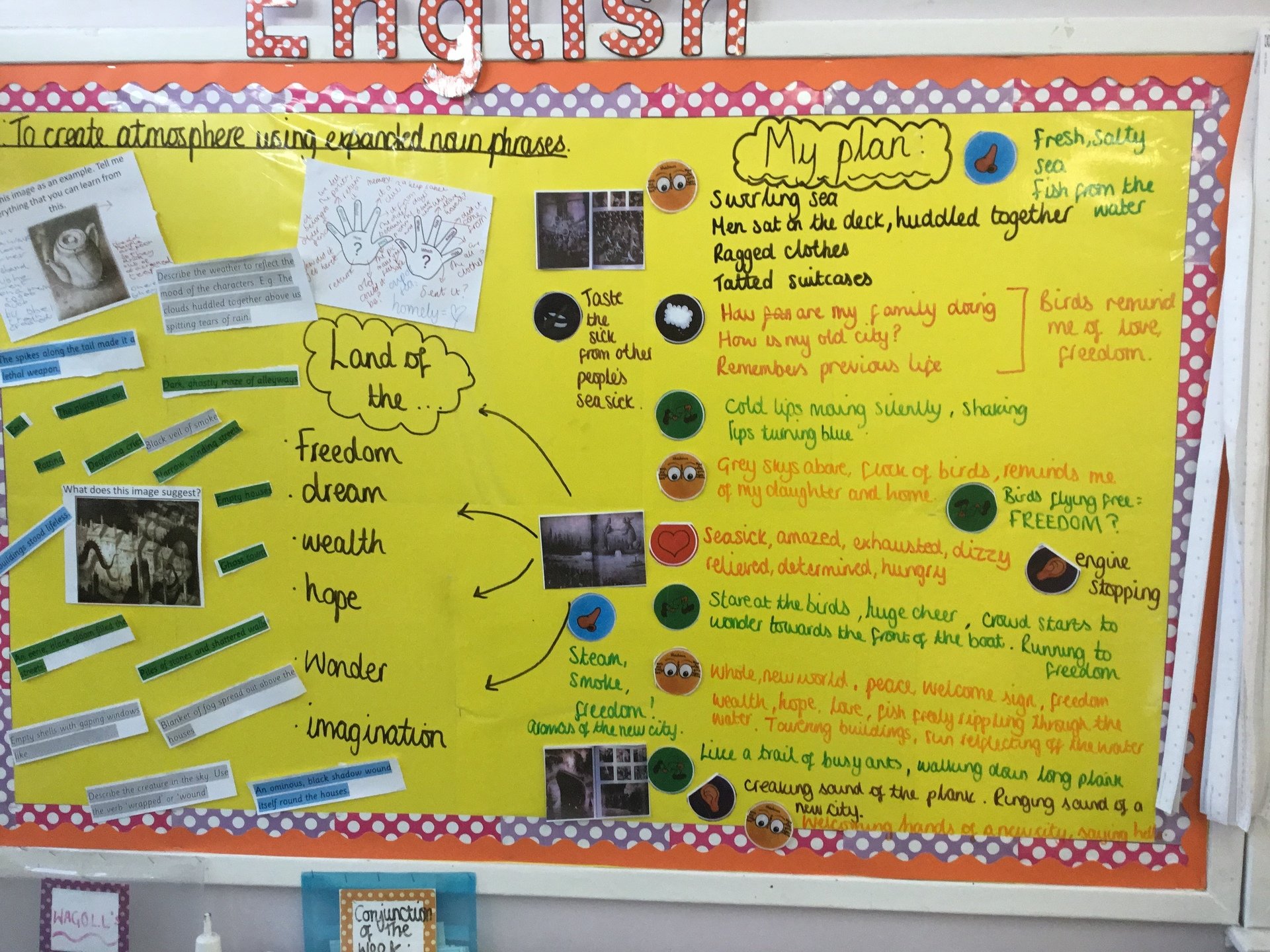 In writing, we have written a story from the point of view of Phillipe Petit who walked between the Twin Towers, a poem from a picture book called 'The Arrival', and an explanation text on why Native American's used dreamcatchers.